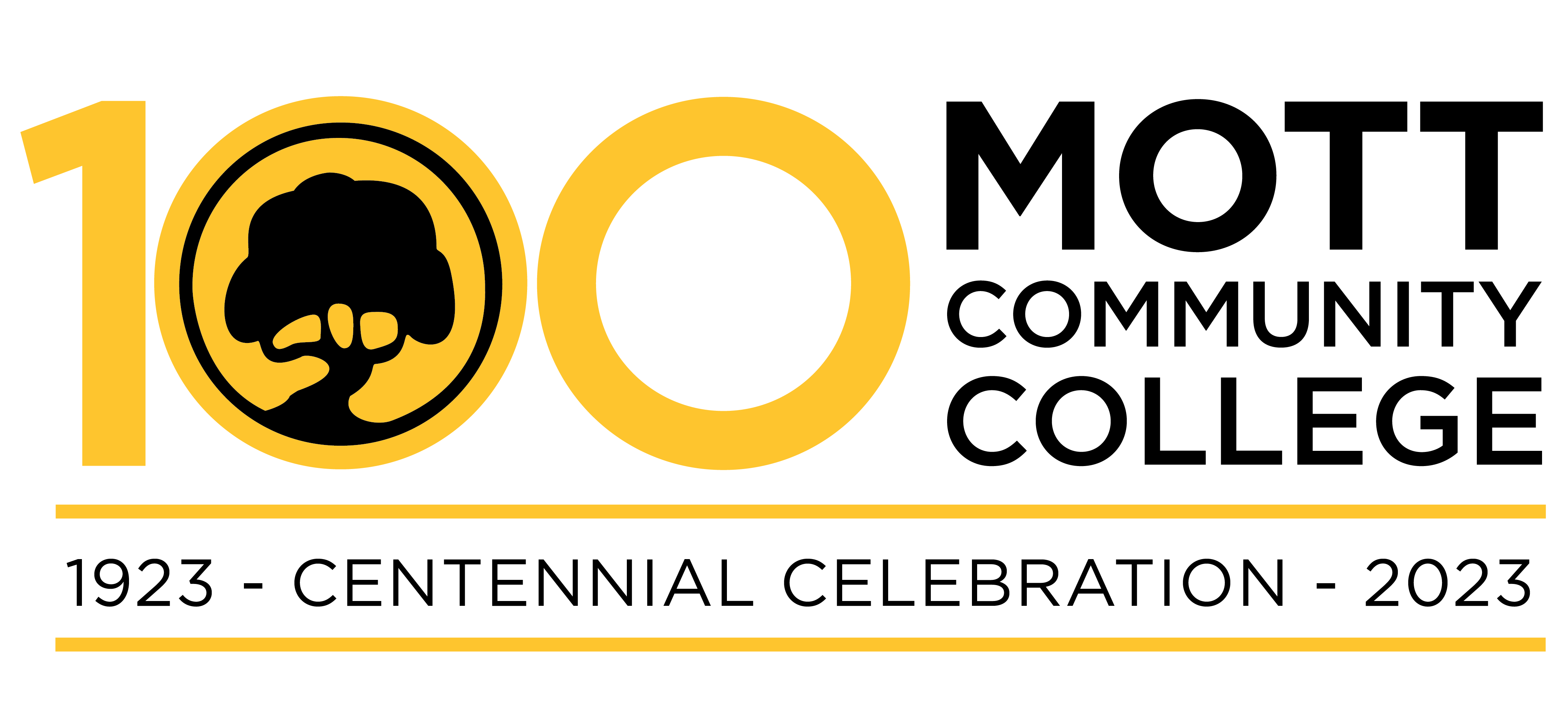 Celebrating

100 Years!

On September 23, 1923, the first group of students began taking courses at Flint Junior College (now Mott Community College) in the still small, but rapidly growing, City of Flint.

100 years later, MCC is still changing lives for the better by providing high quality, accessible, and affordable educational opportunities to what is now the greater Flint community and well beyond.
As we approach our 100-year anniversary on September 23, 2023, we celebrate with events including the monthly Centennial Lecture and Concert Series, Centennial Year of Service and the Centennial Gardens & Murals Projects.
The 2023 Centennial Celebration Weekend, September 22-23, 2023 will include Mott, Motown and More Alumni Dinner/Dance, a big parade, an open house extravaganza, concert, car show and FIREWORKS.
Please join us for a year of Centennial celebrations to commemorate the past, look forward to the future, and ring in our second century of learning and service!!!
Centennial
Facts
100 years of facts about MCC
4
Tuition for the first year was $20 per semester with a $3 athletic fee. Non-residents paid $67.50 per semester
19
In 1931 Flint Junior College (now MCC), moved to the former Oak Park Sanitarium after outgrowing its space in the Central High School.
12
The MCC International Institute was founded in 2015.
22
In 1952, the Ballenger Field House began construction as the first new building on the recently donated land, now the MCC campus. William S. Ballenger, Sr. set aside $200,000 after his passing for the construction.