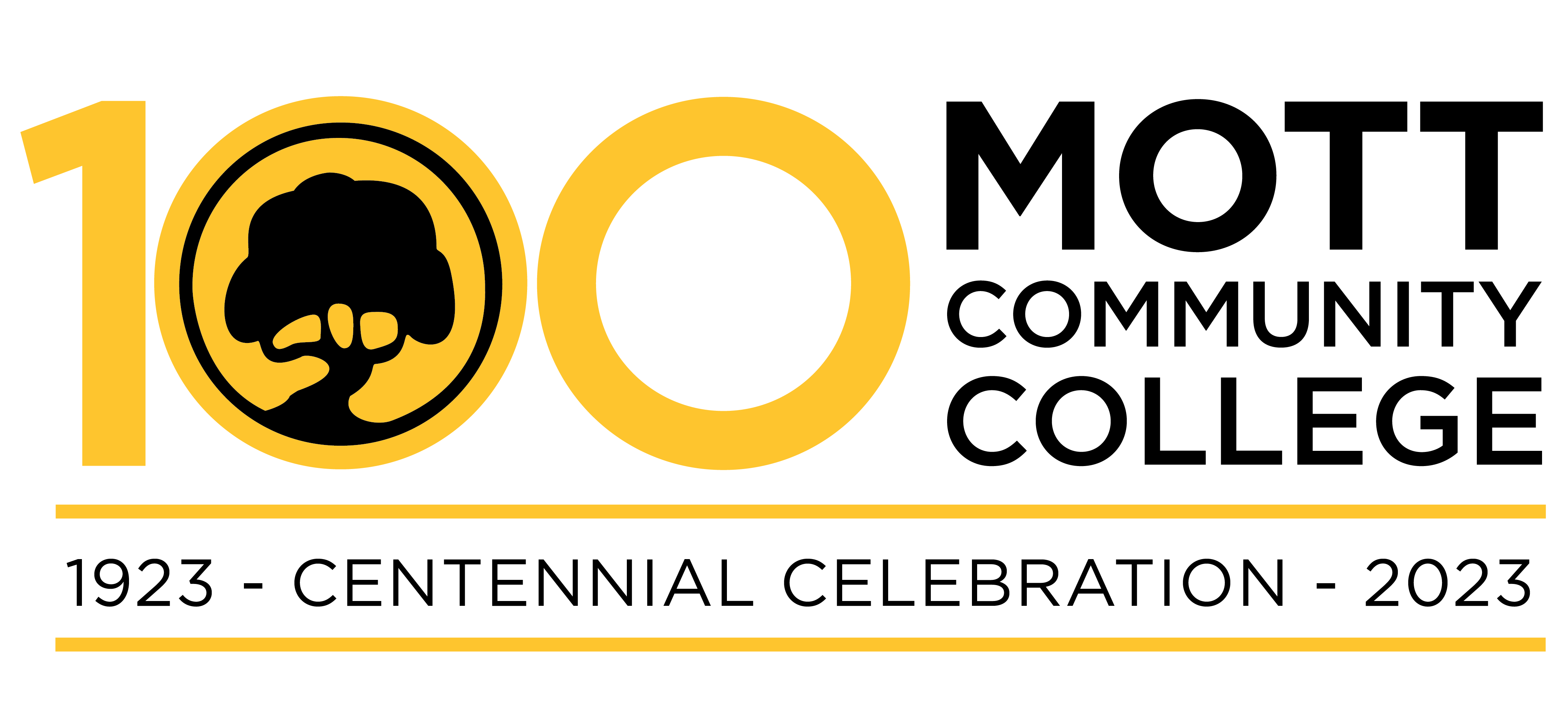 Celebrating

100 Years!

On September 23, 1923, the first group of students who would make up the first graduating class of what would become Mott Community College began taking courses in the still small, but rapidly growing, City of Flint.

This upcoming academic year marks 100 years of MCC changing people's lives for the better by providing high quality, accessible, and affordable educational opportunities to what is now the greater Flint community and well beyond.
We kick off our Centennial celebrations this year with several events and activities leading up to the 100-year anniversary on September 23, 2023. The Fall of 2022 will see the launch of the Centennial Year of Service, the Centennial Gardens & Murals Project, and the Centennial Mile (a family-friendly walk/run that will take place on September 24, 2022).
The 2023 Centennial weekend in September of next year will include a drive-in movie, alumni & friends snowball dance, parade, open house, fireworks, and another walk/run race.
Please join us for a year of Centennial celebrations to celebrate the past, look forward to the future, and ring in our second century of learning and service!!!
Centennial
Facts
100 years of facts about MCC
6
In 1925, the first graduating class included 35 students who had completed full work for their degrees.
17
Dr. Beverly Walker-Griffea is the first female and first African American president in Mott Community College's history.
3
Six major areas of study were [initially] offered; general literary (liberal arts); pre-engineering; pre-dental; pre-medicine; pre-law and business administration
14
MCC was the first college in the country to offer training in Autopsy Assisting, launched in 2009, a specialized program focused on training students into careers involving forensic and medical autopsy including morgues, organ donation programs, pathology labs, and death scene investigations.