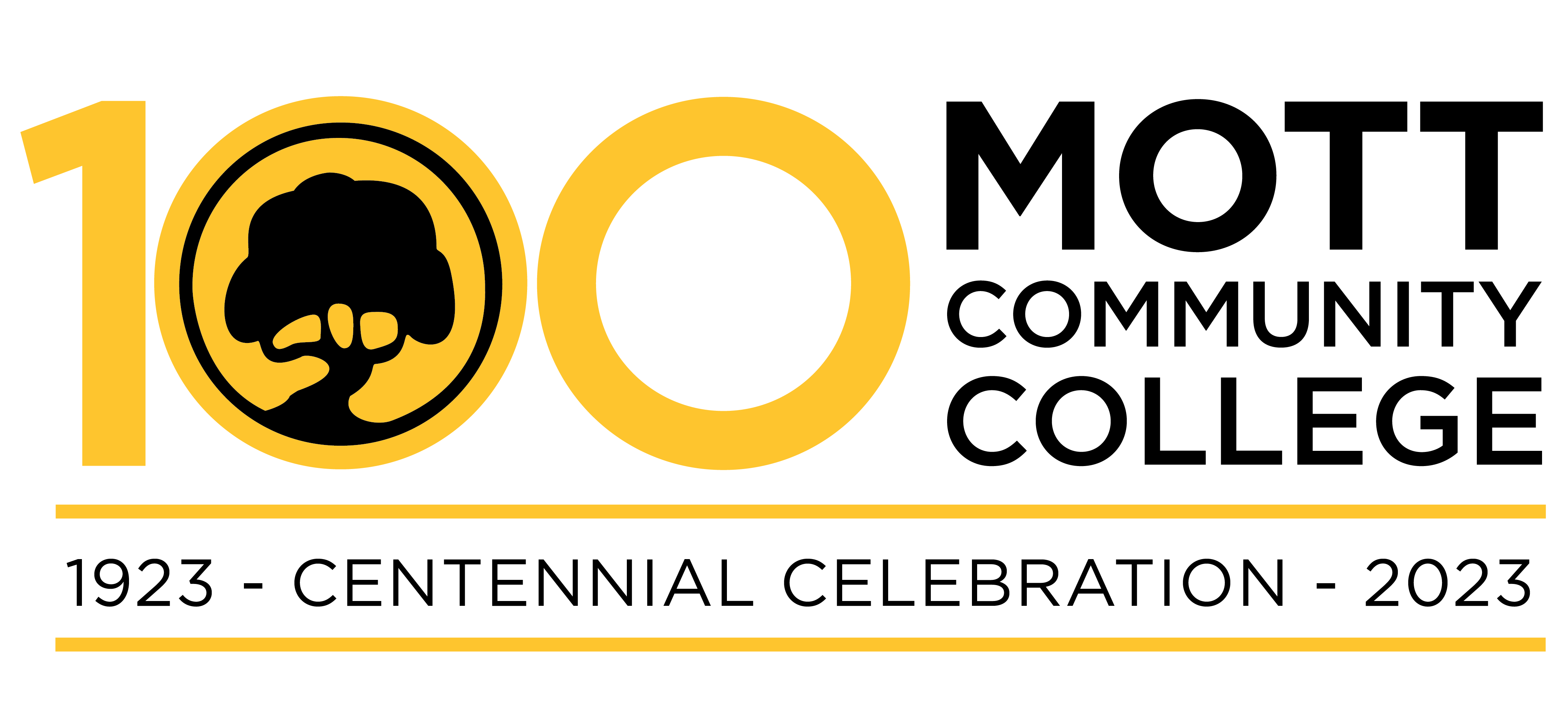 Celebrating

100 Years!

On September 23, 1923, the first group of students who would make up the first graduating class of what would become Mott Community College began taking courses in the still small, but rapidly growing, City of Flint.

The academic year of 2023-24 marks 100 years of MCC changing people's lives for the better by providing high quality, accessible, and affordable educational opportunities to what is now the greater Flint community and well beyond.
We kicked off our Centennial celebrations in 2022,and will continue the celebration as we approach our 100-year anniversary on September 23, 2023. Ongoing projects include the Centennial Year of Service and the Centennial Gardens & Murals Projects
The 2023 Centennial weekend in September will include a drive-in movie, alumni & friends snowball dance, parade, open house, fireworks, and the Centennial Mile walk/run race.
Please join us for a year of Centennial celebrations to celebrate the past, look forward to the future, and ring in our second century of learning and service!!!
Centennial
Facts
100 years of facts about MCC
8
In the 1930s, intercollegiate athletics competed in men's basketball, football, swimming, track, and women's basketball.
25
MCC was the first college in Michigan to offer an ASL/Interpreting Ed. program in the early 70's.
2
By 1930, there were over 450 junior colleges located in 43 states ... the Flint college was the second to be accredited by the North Central Association
16
The Associate degree in Nursing Program was granted initial approval by the Michigan Board of Nursing on July 13, 1956. Full approval was granted on June 3, 1960.